For: You know who you are
From:
http://xkcd.com/828/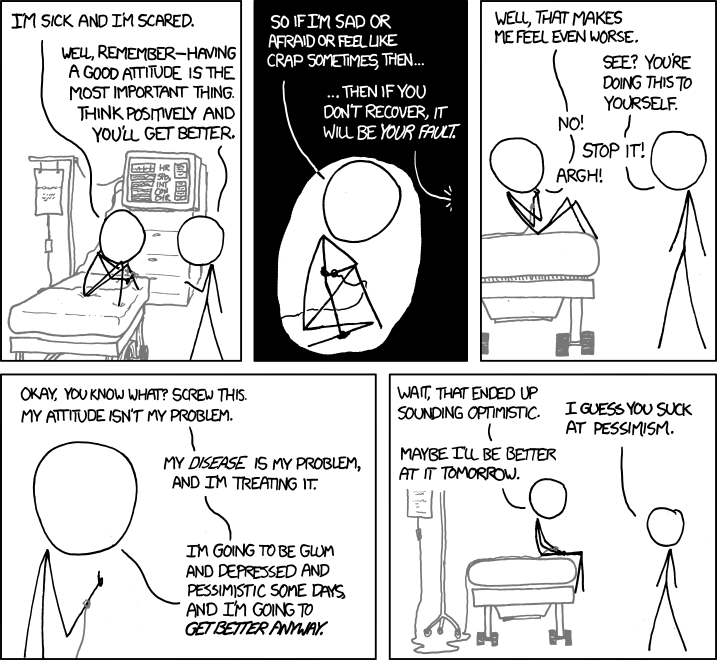 The popup you see when you mouseover the original comic reads: "Having a positive attitude is almost tautologically good for your mental health, and extreme stress can hurt your immune system, but that doesn't mean you should feel like shit for feeling like shit."
And if you haven't read the XKCD comics online, grab a cup of coffee and go check them out. You won't be disappointed (although you may need to go back a couple of weeks to get past the guest posts and 5-minute comics).